Penny Dolan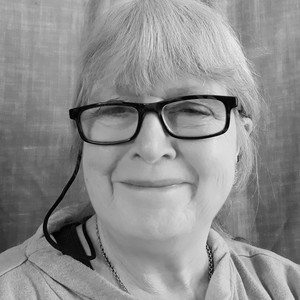 Penny, as a child, always had her head in a book, but now the books can often be found inside her head as she works away, creating her own stories.
As a primary teacher, Penny loved art, drama and history and making up stories with the children in her classes – and reading books, of course. Moving to Yorkshire, she became a freelance children's storyteller and writer, visiting schools and libraries, especially during Book Weeks and meeting children across the UK and beyond. She has also worked in many interesting places, from museums and art galleries, through to a haunted manor house, a lighthouse on a cliff, the grounds of an ancient abbey and under the huge Story Tree at Bookaroo Children's Book Festival in Delhi.
Penny's writing ranges from poems, picture books and early readers through to middle grade, with titles shortlisted for the Children's Book Award, the Historical Association's "Quill" Award and regional library awards. She enjoys reading, art, history, maps, cake-making and Oliver, her bad but very handsome cat.