Dan Smith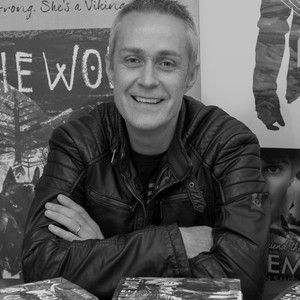 Growing up, Dan Smith led three lives. In one he survived the day-to-day humdrum of boarding school, while in another he travelled the world, finding adventure in the padi fields of Southeast Asia and the jungles of Brazil. For his third life, he lived in a world of his own, making up stories... which is where some people say he still lives most of the time!
Now settled in Newcastle with his wife and two children, Dan writes stories to share with both adults and children.
Dan's novels for younger readers include My Friend The Enemy, She Wolf, Below Zero, Nisha's War, and his sci-fi horror series The Crooked Oak Mysteries. His 2015 novel Big Game is based on a major movie starring Samuel L Jackson.