Kathryn James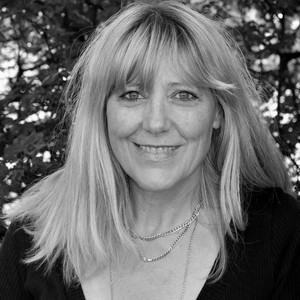 Kathryn James has had six books published and most of them have an element of magic about them. She lives in Leicester and has two sons and one little granddaughter.
She wrote her first book when she was about 8 years old, it was about ponies because she was a pony mad girl. It was one page long – oh those were the days! Now her books have between 50,000 and 60,000 words.
Kathryn's had lots of jobs, some good, some dire. Good ones were scuba diving in Malta, and writing scripts for a video production company. She even appeared in some of the videos, as a lollipop lady, a builder, an auntie and a hula hooper. Not very glamorous! But the very best job she had was working with Gypsies and travellers, making videos and doing photography sessions.
Kathryn loves wolves. She loves pictures of wolves and books about wolves and she thinks in another life she was probably raised by wolves!