Saviour Pirotta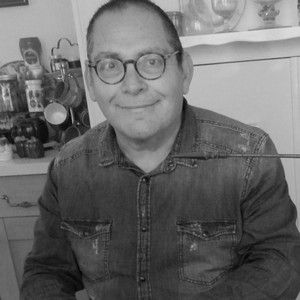 Saviour Pirotta is the best-selling author of The Orchard Book of First Greek Myths and many other titles. He loves writing historical and fantasy fiction. His favourite book as a child was CS Lewis's The Lion, the Witch and the Wardrobe.
Saviour is inspired by things and places he sees on his travels. He especially likes visiting Greece, Italy, Spain and New York. His office is full of books and old computers, so he prefers to write at his kitchen table or in cafes. When not writing, Saviour likes to collect vintage books, snorkelling and trying to bake cakes. He's still not very good at baking but he hopes to turn out the perfect carrot cake one day.
Saviour has recently moved to the seaside town of Scarborough in North Yorkshire where he's working on a series of middle grade novels called Ancient Greek Mysteries. They are published by Bloomsbury.